TESTIMONIALS
We love to hear from our listeners around the world about how SLEEP RADIO has improved your sleep or whether you just like listening to us. If you send us a message, please tell us on our contact page which country you're from and be sure to include your permission so that we can include your comments on this page.
Every morning when I wake up I listen to your radio. It gives me energy and good mood for the whole day. Now I can not imagine my normal day without your radio. My whole family also listens to your radio.
Julia A. Malakhova
Spirovo, Russia
Just found the station, excited to have an ambient station hosted here in NZ. Thanks!
Lee Taylor
Whitianga, New Zealand
Heaven must be like this ...
Frederico Ramos
San Francisco, California, USA
What a great concept. I love the cool music.
Frank Richards
Auckland, New Zealand
I chose your music to calm my mind during the insomnia that began during my pregnancy. We brought speakers to the hospital and I also listened to your music during labor and the days after. I love that there is no annoying interruptions and it's reminding me of our trip to NZ, the feeling of well-being. Now it's soothing my baby everyday. For us, you really do the make the difference. Marie Dominic Breault, Canada
For years I've suffered from insomnia and have been looking for a way to relax me and help me get to sleep. The music you play on your station is wonderful. I especially like the fact that you don't play any advertisements as I found these to be very annoying and distracting when I listened to other stations. Hans Grober, Hamburg, Germany
We value sleep and know the best ways to achieve restful sleep. ie. Sleep Radio!!!!
Michael James, Canada
After months of searching for lovely music to sleep by I came across your station. It is wonderful. I listen most nights and go to sleep within minutes now. Thank you. (translated)
Frederico Madriano, Naples, Italy
Great radio! I'm always listening to this for sleep.
Rafael Cuesta Coronel, Guayaquil, Ecuador
It's the best radio for sleep. I always listen to this radio station while I sleep.
Edward Suvarov, Russia
There are no words for your radio. I just love it...
Ghyas Tarar
Hafizabad, Pakistan
We listen every night and all night to Sleep Radio. We honestly can't sleep without it. You guys are doing an outstanding job. Thank you for all of the great music you play that me and my family listen to. (edited)
John Jacobs - Sarasota, Florida, USA.
I've been listening online and I LOVE LOVE LOVE the music! So peaceful. So serene. So tranquil. I've been waiting soooooooooo long for a radio station that plays soothing music. NO commercials, ads, breaks, bad news, crap commentaries etc. Thank you so much. (edited) Sophie Glendorran, Nelson, New Zealand
Thank you for the wonderful tunes that send me into dreamland every night. Take care.
Croitoru Sorin Florin
Ilfov, Romania
Thank you for this service. This is the only type of music I can listen to when I can't sleep. It is also the only radio station of this type that I can get on my phone without interruptions. Soft music without harsh beats helps us all have a more relaxing outlook on life - at work, at bedtime, etc. (edited) Ken, Florida, USA.
I have a licensed daycare in Seward, Alaska. I have a TV that I stream music on all day long for the children. But at nap time, we go to your station. My little ones love it, and now moms tell me they, too, have to play your music at home! Thank you so much for the quality sounds you play. (edited) Susan Willet, Seward, Alaska, USA.
Thanks for the great radio station. I listen almost every evening now as I go to bed with my partner on the tunein app. Your great mix of relaxing music really does help. We're both sleeping 7 or 8 hours a night and have found keeping your station on during the night not only helps us fall asleep but keeps us asleep until the alarms go off. (edited) Chris, UK.
I absolutely love Sleep Radio. I listen to it every night. After a year and a half on sleeping pills I came
across this station on Tune-In and it's helping me incredibly. I told my therapist about it and the
word is spreading. Juandre Vorster, Boksburg, South Africa
I really enjoy every minute of Sleep Radio. The music is soothing and relaxing and I'm usually tuned into it during work and off work. Keep up the good work! (edited)
Harry, Petaling Jaya, Malaysia
Your radio is always on in the background during my sleep. Thank you!
Serhii Vynohradets
Kyiv, Ukraine
I accidentally discovered your station and was pleasantly surprised by the absence of ads and such a great music selection. Your station is the best! It helps me to relax during the day and before going to sleep. I told all the members of my family and now they often listen to it too. Thank you for your work! (edited) Maria, Russia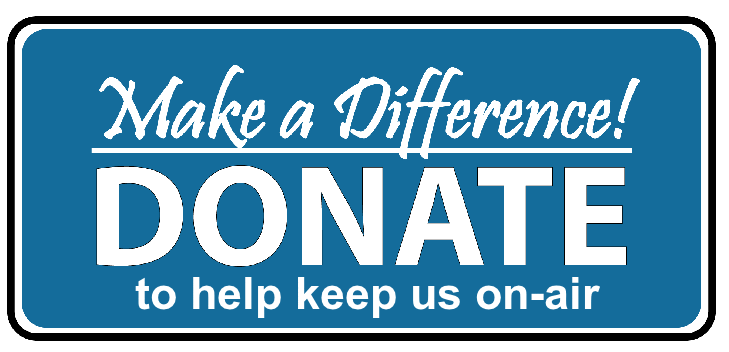 I listen to your station daily as a way to relax prior to work (even at my desk whilst working sometimes!). Your ethereal, almost heavenly, sounds help soothe and calm. Keep doing what you are doing. Thanks.
Andy, Manchester, UK
Thank you for keeping this fantastic sleep station available for everyone. You understand the meaning of the word "suffer" from insomnia. Your station makes a huge difference to me & helps with my anxiety at night. I even sleep once in awhile now. Thanks so much for all you give and all you do for those of us who depend on your station. (edited)
Maria Mason, Maine, USA
I play sleep radio in my house every night. I have a Sonos system and was searching for peaceful music and stumbled across your radio station. I am a foster carer and have a very traumatised 4 year old in my care. She has problems sleeping but your radio station is brilliant and she listens to it every night. It helps her drift off to sleep. I sometimes put it on during the day to help calm her down. Thank you very much. (edited) Linda, UK
You rock! Well, the opposite, really ... but I'm so glad I found you. For years, I've listened to classical music to help me fall asleep, but I often landed up following the music, which kept me awake. SLEEP RADIO has fixed all that. And even when I don't need it, it's a comfort to know you're there. Thank you! Meg, Melbourne, Australia
I sleep to this station. I read to this station and often play games with this station still playing in the background to keep me calm and focused. I suffer from PTSD and ADHD and this station has been a HUGE help! you!
Stat, USA
I am hooked!! In February I suffered a concussion which resulted in relaxation and sleep issues. This has been followed by the insertion of a pacemaker which seems to induce wakefulness. I'm sleeping deeper and for longer than I have all year so thank you for your radio station. Even my guide dog is sleeping much better. (edited) Susan Mellsopp, Hamilton, New Zealand
Brilliant! I listen to Sleep Radio via the Alexa device in my bedroom. You are a lifesaver! I'm a Registered Nurse, work nights, and sleep (try to sleep) days. Your music helps me go back to sleep when I inevitably wake up too soon. (edited)
Sue Ann Wolff, Lutz, Florida, USA
Your work has changed my life! I cannot thank you enough for helping me fall asleep! Suffered for 30 years of sleep apnoea and insomnia and now I have relief! Joel Blakemore, Las Vegas, Nevada, USA